Whether it's classical urns or pink plastic flamingos, limestone saints or impish ceramic elves, Ionic Styrofoam pedestals or poured concrete birdbaths, you are the curator of your own backyard exhibition." — Mary Randolph Carter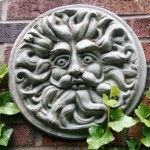 I believe a garden should be more than rows of groomed beds and well-tended flowers. Just as the interior of a home reveals the personalities of its residents, a garden can reflect the quirks and passions of the people who tend it.
My favorite gardens tend to be "decorated" in the true sense of the word. For instance, I love the little thrill I get when I explore a friend's herb garden and discover a stone cherub with a broken wing tucked behind the parsley and basil. Or a rusty flea-market bench perched in a bed of roses. We recently hired a couple pond design and installation specialists, I have always wanted my very own pond in our backyard.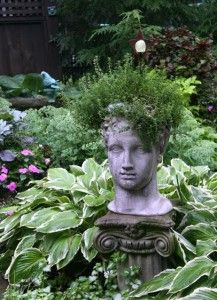 I'm also a huge fan of weathered gates used to support tomato vines, and one-of-a-kind birdbaths crafted by local artists. In other words, I'm a sucker for garden junk.
Like the things I've collected for my home over the years, most of my garden ornaments have sentimental meaning. Some don't actually qualify as "junk," as they were given to me as birthday gifts — including the granite Buddha (from my husband) resting in the Zen garden.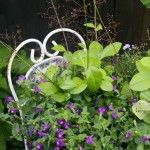 Of course, there's always room for castoffs in my garden. When my friend Shirley moved to an apartment, she unloaded some of her own garden ornaments in my backyard. One of my favorites is the terracotta rabbit head that peeks out from a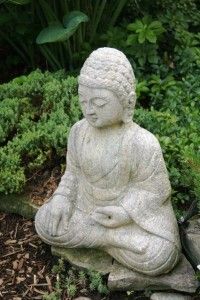 gnarled maple behind the patio.
I miss all my blogging friends this summer, but I hope you're also outside soaking up some Vitamin D. (Remember, we can sit at our desks all winter and stare at the computer screen while the snow piles up.)
Meanwhile, I've been working long hours as an extra in several different film projects since June — quite a diversion from writing, blogging, and
teaching! When I'm not working or looking in on my mother, I try to spend as much time as I can pulling weeds or admiring the blooms of my early summer handiwork. Here's to summer! — Cindy La Ferle
— All photos in this post were taken in my garden. Click each one for a larger view.