"Lent is the time for trimming the soul and scraping the sludge off a life turned slipshod. It is about taking stock of time….Lent is the time to make new efforts to be what we say we want to be." — Joan Chittister
Variations on the theme of rebirth and transformation — waiting for spring and learning to overcome impatience — have always fascinated me. Today I'm running an excerpt from a column that was first published on April 4, 2004, in the Daily Tribune of Royal Oak. The complete piece is reprinted in Writing Home. As the Lenten season begins, what are your challenges? Are you letting go of grudges or foolish expectations? Surrendering an old habit? Using the season to take stock of your life?
________
Being Still

One of my favorite traditions at First Congregational Church of Royal Oak is the silent meditation service held the week prior to Easter. The midweek candlelit service is led by parishioners, and this year its my turn to help open it. The service is offered during Lent because it is, as T.S. Eliot wrote in his poem, Ash Wednesday, "a time of tension between dying and birth." It is the perfect opportunity for reflection; a time to meditate on the fearsome darkness of the tomb and the pending miracle of Easter.
While a silent service is simple enough to plan, it isnt as easy to carry out. Few of us are comfortable "being still" in a sanctuary with other people sitting near us. We expect to be enlightened, educated, entertained, preached to, or otherwise distracted from the white noise in our heads. Meditation makes us fidgety. We fear what might be revealed in the pauses and blank spaces.
As Sue Monk Kidd notes in her midlife memoir, When the Heart Waits, one of the guiding principles of American culture is "All lines must keep moving." Even when were home alone, we rush to fill the void with mindless activity or television. Kidd says we resist getting quiet because were afraid to confront our own darkness.
Yet real miracles occur during moments of being still – and waiting in the dark. Spring bulbs do their hardest labor underground before blooming. Likewise, the work of spiritual growth and healing is done in silence.
The time I woke up alone in a dark hospital room, two years ago, immediately comes to mind.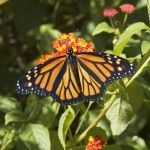 It was just past midnight, a few hours after my second hip surgery. Barely conscious, I awoke to discover my legs were strapped to a large foam wedge to keep me from moving. While I realized this was essential to my recovery, I still felt trapped and terrified.  Equally scary was the sensation of waking up alone in a strange room. (I didnt recall being wheeled in after surgery, of course.) And while most hospitals are buzzing with activity during the day and evening, the earliest hours of the morning are eerily quiet.
Breaking the silence, I shouted for help and pushed every button within reach. It was the first time Id experienced a full-blown panic attack. When my nurse arrived, she explained that my panic was probably triggered by withdrawal from the anesthesia. She promised to check back periodically.  Meanwhile, I kept a light on above my bed. Afraid to fall asleep, I kept vigil for daybreak.
By the time the sun rose, Id finally calmed down and accepted my temporary state of immobility. And in a luminous moment of grace, I suddenly knew Id been given a second chance. I knew that I would heal and walk again. It would take time, but everything would be okay. And it was. Three days later, I was released early from the hospital to recover in bed at home.
A week before that last surgery, my friend Jenny had sent me a note of encouragement, which included a quote from Patrick Overton. Heres how it begins:
"When you come to the edge of all the light you have and must take a step into the darkness of the unknown, believe that one of two things will happen to you: Either there will be something solid for you to stand on, or, you will be taught how to fly."
Ive posted that quote where I can see it on my desk every day. Its the one I like to remember when Im stumbling in the dark or feeling stuck — or waiting impatiently for a new season to begin. — Cindy La Ferle
–Top photo: Detail from a mixed-media collage: "Birthing a Soul" by Cindy La Ferle. Please click on the image for a larger view. —