The body cannot be cured without full regard for the soul." – Socrates
Charmed by the very idea of aromatherapy, I've always stored a few essential oils in my medicine cabinet. I sprinkle a few drops of lavender oil in my laundry, for instance, and rub eucalyptus oil on the walls of my shower when I'm congested. And when I have a rare moment to spoil myself, I book an aromatherapy massage at a nearby Aveda salon.
Until recently, though, I wasn't all that serious about studying the art and science of essential oils. Now, I'm becoming a convert.
Last week I endured my first root canal, which was quickly followed by another emergency trip to Beaumont Hospital for my ailing mother. Just when I thought the medical gods couldn't load another crisis on my plate of care-giving responsibilities … Well, let's just say I've been feeling more exhausted than usual and more than a little sorry for myself.
Of course, the endodontist prescribed an arsenal of antibiotics and pain meds to get me through a week of dental "discomfort." But there wasn't a pill to resupply the energy that my chronically ill mother has been draining from me.
That said, I try to avoid most prescription drugs for the long term. Over the years I've learned that a healthy lifestyle is the best revenge — and if there's a natural remedy for what ails me, I'll reach for that first.
After returning home from my root canal procedure, I opened the medicine cabinet and assembled a few essential oils on the counter. Almost instinctively, I went for the bergamot, lavender, rosemary, and eucalyptus oils.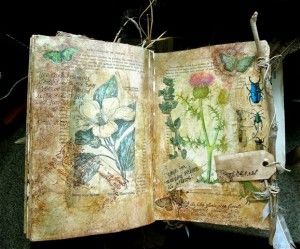 I sprinkled a few drops of each into the sink, which I'd filled with warm water. Then I dipped a facecloth into the mix, and gently pressed it to my nose and cheeks, taking deep breaths to inhale the heady mix of scents. The tension and tenderness in my sore cheek began to ease. Most important of all, I felt an undeniable shift in my gloomy mood. The scent of bergamot, reminiscent of an Italian orange grove, worked its healing magic. I felt uplifted.
Doing some research online, I learned that bergamot is often used for relief from stress and depression. And I was surprised to read that lavender, which I typically use to scent laundry, is also beneficial for inflammation, wounds, headaches, and nervous tension.
"Some of the healing that has taken place under their influence would be called miraculous if we didn't have the scientific basis for explaining how essential oils work," notes Valerie Ann Worwood in The Complete Book of Essential Oils & Aromatherapy.  Worwood's reference book comes highly recommended by most aromatherapy practitioners, and is a good place to start if you're interested in the topic.
If the time comes when I absolutely need a prescription medication for a life-threatening disease or illness, I certainly won't refuse it. But I'm glad there are some gentle and lovely alternatives which, if nothing else, delight our senses and lift our spirits. No harm in that. — Cindy La Ferle
— Original artwork and photos by Cindy La Ferle. Shown are details from an altered medical textbook (originally published in the late 1800s). The piece was featured in a juried art show at Anton Art Center. Click on each image for a larger view. —