There is nothing like staying at home for real comfort."  ~Jane Austen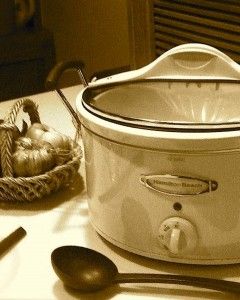 My mother was discharged from the Woodward Hills nursing center on Friday. It's hard to believe it's been over a month since she was admitted to the hospital for congestive heart failure. Not surprisingly, she missed her familiar surroundings at home, and was often confused during her weeks of recovery at the hospital and nursing center.
She's very happy to be back home in her condo, needless to add. But now that she is, my hard work begins.
I'm back to dispensing and monitoring her meds, making her follow-up doctor appointments, and driving her to all of her medical visits. Not to mention overseeing a parade of home-care nurses and therapists.
So I'll be spending a lot more time at my mother's place until I can determine whether it's really OK to leave her alone for the long run. While part of me tires out at the very thought of this responsibility, I also remember how glad I was that I'd spent more time with my father in the months before he died. Caring for loved ones helps redefine my priorities.
Yesterday, the visiting nurse discovered that Mom's blood pressure was dangerously low, prompting an emergency call to the doctor. We were told to change the dosage of Mom's blood pressure medications. (I cut 14 tiny pills in half.) I'm hoping that the sudden drop in blood pressure explains why my mother's dementia seemed worse than usual. She kept forgetting what day it was, and the nurse and I suspected that Mom may have overdosed on her morning medications. Earlier that morning, I had noticed an open bottle of pills on the counter, which she'd apparently retrieved from a cupboard. I've been advised to hide any pills that I haven't placed in her weekly pill organizer.
She'd much rather live on coney dogs, ice cream, and chocolate-covered cherries.
Another ongoing challenge is helping her shop for heart-healthy food. After unpacking her belongings back at the condo, I took her to shop for groceries at Hollywood Market, our nearest grocery store. I've been trying to show Mom how to make healthy choices, but it's not easy. Oatmeal and low-sodium foods, unfortunately, are not on her list of favorites. She'd much rather live on coney dogs, ice cream, and chocolate-covered cherries. Not exactly what Dr. Dean Ornish recommends for patients with heart disease.
For Mom's first meal home, I made a large pot of vegetarian chili — enough to stretch for several meals and to share with a neighbor. Which brings me to the topic of this week's Royal Oak Patch column. "Cooking for Comfort" is my tribute to simple home-cooked meals. The column recounts how I learned to appreciate kitchen work after years of avoiding it. I hope it will inspire you to make a soul-filling pot of soup or stew to warm your winter night.  Please click here to read it. –CL