The happiness of life is made up of minute fractions — the little, soon-forgotten charities of a smile, a kind look, a heart-felt compliment, and the countless infinitesimals of pleasurable and genial feeling." – Samuel Taylor Coleridge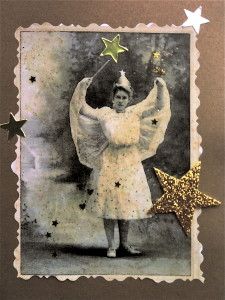 Every author I know enjoys getting mail from readers who found that his or her book "hit home" or touched them in some way.
But to wake up on New Year's Day to discover such a note in your email — first thing in the morning — is just as sweet as finding a bouquet of spring blooms or a box of Gayle's handmade truffles on your doorstep.
And so it was that I "met" Tina, a kindred spirit who happens to own the Paperback Book Exchange in Neenah, Wisconsin. Tina explained in her email that she'd purchased my book, Writing Home, while visiting Michigan a couple of years ago. She'd put it aside until she found time to read it, picking it up late last year. "I didn't want it to end," she wrote. "Many of your pieces touched home with me."
As if that weren't lovely enough, she also asked if I had any promotional bookmarks or materials she could share with readers who visit her shop.
If you're an avid reader, you'll want to "like" Tina's Facebook page for the Paperback Book Exchange. As you'll see from the shop's cover photo, there's even a resident cat — which made me wish I lived closer to Neenah, and could visit the place right away. For now, it's on my Midwest Travel Bucket List.
All said and done, Tina's email got me thinking — especially since I'm still composing my list of New Year's resolutions. Maybe I could "pay it forward" and start writing notes to brighten someone else's day.
I'm also reminded of Carloyn See's Making a Literary Life, a book stuffed with great advice for writers. See suggests writing what she calls "charming notes" to poets, novelists, editors, or artists whose work you've enjoyed or admired. (We're all too quick to criticize — and too slow to pay compliments — she explains.)
But the way I see it, there's no reason to limit the practice to authors or artists. Why not write a note to anyone who's sweetened or changed your life somehow? Maybe you could thank the mail carrier or the pet sitter or the waiter who serves your coffee at the local diner? All kinds of wonderful things will happen, Carolyn See promises. At the very least, you just might make someone's day. — Cindy La Ferle
Artwork: Cindy La Ferle