It takes a long time to grow an old friend." — John Leonard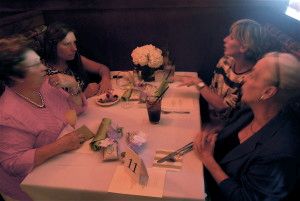 True friends occupy the top of my gratitude list this Thanksgiving. I can't imagine where I'd be without the dear ones who chatted past midnight in college, coached me through my pregnancy, or held my hand at my dad's funeral. And most of all, I cherish the troopers who still show up for emergencies as well as holiday parties.
As we age, our friendships change. As Irene Levine, PhD points out, finding the time to maintain strong friendships — and knowing where to look for new ones — can be challenging in our middle years. That's the topic of my November column in Prime, which includes some helpful tips on friendship from Dr. Levine, also known as "The Friendship Doctor." If you subscribe to the Sunday Detroit News and Free Press, look for a print copy in your November 10 edition.  Click here and flip to page 12 to read it online.
Researching this topic for my column, I ran across lots of good material on friendship, in addition to Dr. Levine's blog. Here are just a few articles you might enjoy:
On friends you should fire: http://www.forbes.com/sites/erikaandersen/2012/11/17/3-kinds-of-false-friends-you-must-fire-from-your-life/
From Psychology Today: What makes a true friend: http://www.psychologytoday.com/blog/happiness-in-world/201002/what-makes-true-friend
Why it's hard to make friends after 30: http://www.nytimes.com/2012/07/15/fashion/the-challenge-of-making-friends-as-an-adult.html?_r=1&
Must read: On friendship and paybacks in the Wall Street Journal.