There are perhaps no days of our childhood we lived so fully as those we spent with a favorite book." — Marcel Proust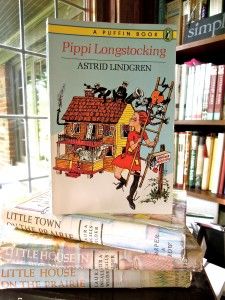 Now that summer is here, thoughts turn to the challenge of entertaining the kids through August. How do we keep 'em out of trouble while the rest of the world goes about its business-as-usual?
When I was a kid, there weren't many day camps or summer-enrichment programs beyond the local "parks and rec" craft sessions. (How many lanyard key chains and Popsicle-stick cabins could you make in one summer?) My mother worked at home as a color artist for a photography studio, but her deadlines were non-negotiable.
My job was to keep myself busy. "Just stay out of my hair," is how Mom put it.
In those days, I got to know my back yard like the back of my hand, hanging from an apple tree or hanging out with a small troop of neighborhood kids. If we got bored, we'd ride our bikes to the park across the street and hope to catch an ice cream truck en route. Few of us were the same age — but that didn't seem to matter. The older kids looked after the younger ones, and everybody had a role or a position to play.
Best of all, the previous owner of my childhood home had left a wooden playhouse in the back yard. Replete with a linoleum floor, glass windows, and room enough for a table and chairs, the small house was the nucleus of our summer games. After reading Pippi Longstocking, I dubbed the playhouse Villa Villekulla and pretended I had a pet monkey like Pippi's Mr. Nilsson. In other incarnations, my own Villa Villekulla served as headquarters for covert CIA operations, a storage unit for Barbie and Ken dolls, and a private reading room. Yes, a reading room.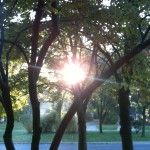 An only child, I relished my quiet time as much as I enjoyed playing spy games and flashlight tag with neighborhood pals. I collected twice as many books as Barbie clothes and baseball cards.
Remember when we could order paperback books in grade school? I'd load up on enough of those paperbacks to feed my imagination all summer. As soon as she discovered that reading kept me out of her hair — for hours — my mother supplied me with all the books from Laura Ingalls Wilder's "Little House" series. I gobbled them like buttered popcorn and wanted more.
Everything about summer, in short, was fuel for my fantasies. And while I enjoyed our annual family vacations in August, my unstructured summer weeks fed my creativity, encouraged my independence, and gave me time to explore the natural world I grew to love.
How about you? What did you enjoy most about your summer vacations? What childhood books do you remember? — Cindy La Ferle