Relationship experts weigh in on the art and science of friendship after 50.
This article originally appeared in the February 2016 issue of Michigan Prime, a supplement to the Sunday Detroit News and Free Press.
As Lennon and McCartney wrote, we all get by with a little help from our friends. But current medical research also shows that our health literally depends on the company we keep. In fact, having an active social network can significantly lower the risk for depression, enhance our ability to cope with illness, and increase longevity, explains Irene S. Levine, PhD, Professor of Psychiatry at NYU School of Medicine and creator of The Friendship Blog.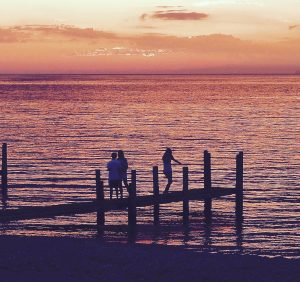 "One study suggests that friends may be more potent than family in enhancing our physical health and emotional well-being," Levine says. Furthermore, as reported by AARP last year, women with large social networks reduce their risk of dementia by 26%.
Yet making new friends while keeping the old can be a challenge for empty nesters and retirees. Gone are the days of commiserating with other parents in the school parking lot, or gathering with coworkers by the coffee maker on weekday mornings. Other factors — including divorce, relocation, or becoming a caregiver – also complicate friendship later in life.
Ironically, Americans collect countless friends and followers on social networks, yet many report a lack of depth in their friendships, says Shasta Nelson, author of Frientimacy: How to Deepen Friendships for Lifelong Health and Happiness (Seal Press; $16).
"Between two-thirds and three-fourths of Americans believe there is more loneliness in todays society than there used to be, and feel they have fewer meaningful relationships than they did five years ago," Nelson says.
Reach out and meet someone
So, how and where do we begin to rebuild our social circles? Introverts, take note.
"Be open to anything," advises Annick Hivert-Carthew, 68, a freelance writer in Auburn Hills. "Ive lived in foreign countries for 40 years. It would have been lonely had I not taken the first step to meet people. I believe its easier for seniors to make new friends because we have more leisure time."
Hivert-Carthew says she smiles a lot, chats with dog walkers and introduces herself to new neighbors. She also joined a senior center, takes classes, and volunteers for organizations.
"My neighborhood has an awesome Bible study group," she adds. "Im not religious, but I was curious, so I joined the group and I love it. We go to lunch, help each other during illness, share cultural activities, and knit hats for elementary schools in Detroit."
Likewise, Mike Atwood, 68, a retired sales manager in Royal Oak, refuses to isolate himself.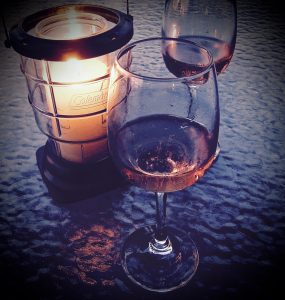 "Making new friends is a matter of staying engaged in life and being interested in other people," he says. "I make a point of meeting in person – not relying on social media to stay in touch."
Shasta Nelson agrees.
"Time together is essential. Unless your time together is automatic — meaning you're both paid to show up at the same job, for instance – theres no other way to foster a real relationship," Nelson says. "Growing a friendship requires a lot of initiation. Repeatedly. If you want to start a new friendship or revive an old one, you have to reach out several times."
Roll with the changes
As we mature, its natural to put a premium on loyalty and shared history.
Marie Osborne, 58, host of "In the Mix with Marie and Rochelle" on WJR Radio, learned that true friends prove their mettle at lifes inevitable crisis points.
"Six years ago, when both of my parents died within three weeks of each other, I was in the funeral home and noticed three of my girlhood friends sitting together and chatting," recalls Osborne, a Royal Oak resident. "At that moment I found the word to describe us. We were 'lifers. These are the friends who understand you to the core – no words necessary."
After 50, however, were also less tolerant of what experts call "imbalanced" relationships. More than 60 Prime readers were polled for this article, and several admitted theyve dropped "toxic" friends who made them feel used, drained, neglected, manipulated or bullied. As one anonymous reader put it: "With age I have more self-respect, and I seek out friends who treat me well and are fun to be with." Others admitted that they'd grown tired of "always being the one who reaches out" to initiate time together — and consequently allowed those friendships to expire.
According to sociologist Gerald Mollenhorst, most of us reevaluate or replace about half of our friends every seven years, usually due to a change in residence, career or lifestyle. If were trying to curb unhealthy habits, for instance, we might spend less time with pals who smoke or drink too much.
Or, as Marie Osborne found, some friends simply "drift apart" over time. "Those friends, although still loved, didnt make the return effort of friendship," Osborne explains.
Build your tribe
From Lucy and Ethel to Butch Cassidy and the Sundance Kid, the "best friend" partnership is often idealized in pop culture. Yet its unrealistic to expect one person to meet all of your friendship needs, warns Levine. Its wiser to build a team of friends, including, say, the empathetic listener, the shopping buddy, the political ally, the fellow film buff, and the pal who loves sports or pets as much as you do.
And while youre expanding your circle, dont overlook friends from different age groups. Reaching across generations will sharpen your perspective on life.
But always take it slowly, Levine advises. "Dont make the mistake of expecting too much too soon. Friendships take time to nurture and develop."
How to be a good friend
Friendship experts and Prime readers agree that friendships thrive on mutual care and effort. Follow their tips to strengthen your own:
*Initiate. Dont wait to be contacted. Invite pals to lunch; suggest special activities; host a gathering. Take turns making plans and follow through.
*Engage. Express interest in others; be a good listener. Dont monopolize conversations with your own issues or problems. Ask questions; remember details about your friends' lives.
*Communicate. Be responsive. Stay in touch with emails, texts, calls and birthday cards. Don't let social media become a substitute for real contact with close friends.
*Reciprocate. Return favors, dinner invitations and other gestures of kindness. Show courtesy and respect. Aim for a balance of give-and-take.
*Support. Be there when times get tough — and to applaud your friends successes. Refrain from competitive or judgmental comments.
*Respect. Honor boundaries; dont pressure friends to meet your needs.
*Affirm. Never take friends for granted. Express gratitude and affection often.
Photos by Cindy La Ferle, copyright 2016