Years may wrinkle the skin, but to give up enthusiasm wrinkles the soul." — Samuel Ullman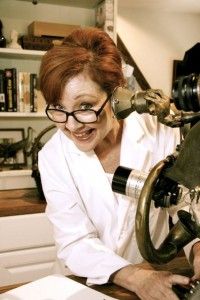 My birthday rolled around again this week. As I do annually during the first week of August, I take stock of everything that's happened over the past year. I ask myself where I've fallen short or succeeded — but mostly consider what I've learned along the way.
Smack in the middle of my fifties now, I've finally accepted my imperfections and my weird streak. It's been a struggle, but I'm also at peace with the idea that not everyone on Earth is going to like me or my ideas.  A woman whose political views I admire once pointed out that if everyone adores you, it's likely that you don't have a spine — or any opinions worth defending. I'd rather keep my spine and my opinions.
That said, I don't ever want to stop growing, changing, and attempting to improve. With that in mind, here are a few things I want to keep working on in the coming year….
Curiosity. One of my favorite quotes from Ray Bradbury goes like this: "Life is trying things to see if they work." Enthusiasm and curiosity demand a lot of energy — but they keep everyone young in spirit. I'm finding that it helps to hang around with creative people who take risks, seize their passions, try new things, and encourage others to do the same.
Patience. Growing up in the age of instant gratification, I have to keep reminding myself that waiting isn't such a bad thing. Sometimes I need to chill. Anything worth its salt — including well-written articles, durable relationships, and a great marriage — takes a fair amount of time. And patience. The older I get, the more I appreciate the things I've earned through sheer perseverance. But I still need to learn to wait patiently for answers, and to keep the lid sealed on the slow cooker.
Being silly. When I'm at my lowest, it's usually because I've started taking myself way too seriously. And I never cared much for humorless people who take themselves too seriously. I was lucky enough to be raised by a boatload of whimsical Scots who believed that acting silly — really silly — keeps you sane when nothing else makes sense. Now that I'm almost grown up, I know they were spot on.
Listening skills. I'm a talker and a teacher by nature. But as I mature, I hope to become a more accomplished listener and thoughtful conversationalist. My biggest pet peeve is other people who deliver self-absorbed monologues in social situations. I wish I had a dollar for every hour I've had to spend with tiresome folks who ramble on and on about their their own stuff — and never ask a single question about my stuff. My new rule of conversation: I must never leave a party, family gathering, lunch date, or interview without knowing at least three new things about the people with whom I've spent a few hours. No matter how well I think I know them.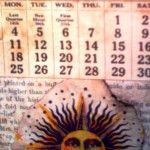 Reality checks. One of my favorite scenes in The Wizard of Oz is when Toto pulls back the curtain and reveals the goofy old guy pretending to be Oz. I'm grateful for every opportunity that serves to zap false illusions and expose the naked emperor. As I age, I hope to have more of these opportunities. This year, I've been booked to work as an extra in several feature films and TV episodes. I've learned a lot about filmmaking — and human nature. I've learned, for instance, that Hollywood is synonymous with hard work, long hours, and sleep deprivation. I've met some of the nicest people behind the scenes, and also discovered that real movie stars aren't quite as glamorous up close as they appear on film. Of course, I knew that all along, but wanted proof. Movie stars are (mostly) regular folks with a knack for high drama. I prefer to be a regular person without the high drama, and I'm ever so grateful I came to that conclusion in my own backyard.
Authenticity. I believe this is the highest quality anyone can aspire to.  As surely as I continue to seek it out in other people and experiences, I must continue to nurture sincerity in myself, in everything I do.
Reading the fine print. I hope to live a healthy life, well into old age, and to die clutching a book in one hand and a real newspaper in the other. I appreciate the Internet and all its wonders, but there isn't a blog or site in cyberspace that can top or replace the scent of fresh ink on paper, or the discovery of a wonderful novel at my favorite bookstore. This year I must, and will, continue to support the printed word by purchasing newspapers and books and magazines. The employment of many of my dearest (and most respected) friends depends on the endurance and triumph of the printed word. I believe that civilization itself depends on it too.
Appreciation. This has been a year of loss and worry, laced with many reminders to cherish and appreciate the people I love. My father-in-law died in June, and my mother's health is in question. Meanwhile, a very dear friend is recovering from cancer surgery. Appreciation is the incomparable thrill I get each time I walk through my side door and am reminded of my day-to-day blessings. It's the sense of comfort that washes over me when I hear my husband breathing next to me, or my son's voice on the phone. Or when I flip through my address book and glance at the names of the good people I could easily call on for help any time of the day or night. I appreciate every single day and every friend I'm given, and I need to send a thank-you note to the Universe. I really do. — Cindy La Ferle
— Photo: "Crazy Science" by Doug La Ferle —