Don't be afraid to go out on a limb. That's where the fruit is." — H. Jackson Browne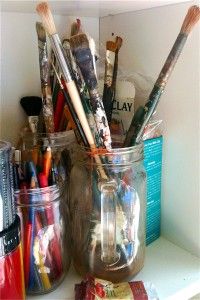 Feeling like your second chance is long overdue? From time to time, everyone "burns out" or gets stuck in a familiar rut. As I learned several years ago, a midlife career crisis can be an opportunity for personal growth or a chance to explore a hidden talent.
My new column in Michigan Prime magazine also includes tips on reinventing your life from Birmingham life coach Betsy Hemming. To read "The Art of Reinvention" online, click on the Oakland County edition, then flip to page 6. Click here to get started.
If my column inspires you to dig deeper, look for these guides on burnout recovery and career reinvention at your favorite bookstore or public library:
Finding Your Own North Star: Claiming the Life You Were Meant to Live, by Martha Beck. (Three Rivers Press)
Fried: Why You Burn Out and How to Revive, by Joan Borysenko, Ph.D. (Hay House, Inc.)
Getting Unstuck: A Guide to Discovering Your Next Career Path, by Timothy Butler. (Harvard Business Press)