You are only young once, but you can stay immature indefinitely." — Ogden Nash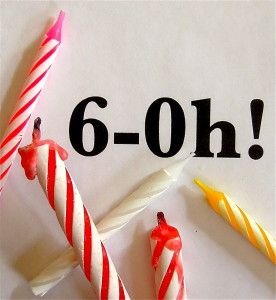 Holy smoke: 2014 is the year I turn 60! But I've still got a few months to start collecting candles for my birthday cake (make it a cheesecake, please). Meanwhile, I'm reflecting on what it means to mature — and watching my 60-year-old pals navigate their newly acquired seniority.
Is sixty the new old? Or are we just getting started? You can read my thoughts on this topic in the January issue of Michigan Prime, delivered with your Sunday Detroit Free Press this morning. Or, look for "Not Your Grandmother's Sixties" on page three of the online edition.