It is not merely the trivial which clutters our lives but the important as well." — Anne Morrow Lindbergh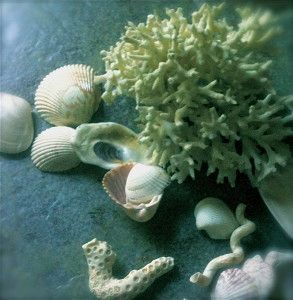 Visiting southwest Florida several years ago, I finally made a pilgrimage to the tiny island of Captiva.  With our only child away at college then, it was the first time my husband and I had returned to the Sunshine State without plans to tour Disney World.
Barely four miles long and ½ mile wide, Captiva is where Anne Morrow Lindbergh wrote Gift from the Sea during a brief ocean-side sabbatical. I've collected at least five different editions of Gift from the Sea, and I can't think of a close friend who hasn't received a copy from me.
First published in 1955, the little book spoke volumes to women on the brink of social change. Using seashells to describe the various stages of a woman's life, from early marriage to the empty nest, Mrs. Lindbergh gave voice to the ache of the feminine spirit.
A thoughtful friend loaned me her copy when I was in my early thirties — when everything in my small universe was spinning faster than I could keep up. I was learning how to be a wife, raising a preschooler, working as a travel magazine editor, and trying to make a home out of a 1940s handyman special.  As much as I'd welcomed so many options and opportunities, I was too exhausted to understand why I felt something was missing.
Mrs. Lindbergh explained my dilemma.
"There are so few empty pages in my engagement calendar," she wrote. "Too many worthy activities, valuable things, and interesting people. For it is not merely the trivial which clutters our lives but the important as well. We can have a surfeit of treasures –- an excess of shells — where one or two would be significant."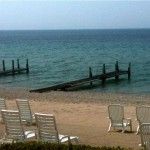 Rereading those lines two decades later, I recall the epiphany that struck when I first read them. Like most young mothers I knew, I wanted to have it all — but didn't realize the price I'd pay until "all" was piled high in my lap. It's not that I was ungrateful for the richly textured life I'd crafted. I loved my husband, my child, my home, my writing career.  But I desperately needed to fill an unnamed void.
Thanks to Mrs. Lindbergh, I discovered that feeding my spirit was a necessity, not a luxury. I had to teach myself how to be still in the midst of suburban chaos, if only for a few moments between meeting deadlines and driving my carpool shift. As Mrs. Lindbergh wrote, my real challenge was "how to remain whole in the midst of the distractions of life."
On Captiva Island, I had time to revisit these key issues with a hard-won midlife perspective. Even then, I was still inclined to overbook myself and neglect the call of my spirit. I still made the mistake of confusing my self-worth with my achievements. Today, as the sole caregiver of an elderly parent, I often need to be reminded to repair myself when my seams feel as if they're unraveling.
"By and large, mothers and housewives are the only workers who do not have regular time off. They are the great vacationless class,"  Mrs. Lindbergh wrote.
Decades after Gift from the Sea was published, were still overwhelmed by the banquet of options available to us. Anne Morrow Lindberghs message remains as fresh as ever — and I'm grateful for her enduring gift.
Wish you all a beautiful summer vacation! — Cindy La Ferle
 Photo credits: Cindy La Ferle