Like most mature women I know, I have an uneasy relationship with mirrors in department store fitting rooms. While trying on clothes, I scrutinize my body like a roadmap, noting the topography of my lifelong journey. I can still spot traces of post-delivery stretch marks and joint replacement scars, not to mention those newly acquired age spots that can't quite pass as freckles. But that's OK.
Last week, I heard Cat Stevens' "Miles from Nowhere" on my car radio. The tune was a favorite of mine in high school, but its lyrics resonate even more now:
Lord my body, it's been a good friend / But I won't need it when I reach the end.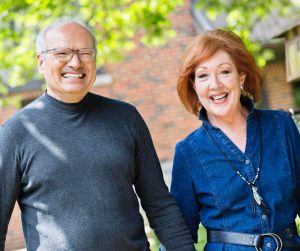 Throughout six decades, my body has been a very good friend indeed. It has endured years of dancing classes, playground accidents, and skinned knees. It was hit by a car; it gave birth to one spectacular son. It has survived blood transfusions, several bouts of skin cancer, and two hip replacements.
Of course, I was in much better shape in my twenties, yet I constantly compared myself to other women. In those days — and even on good days — I believed I fell short of our culture's impossibly high standards of fitness and beauty.
Thankfully, maturity broadens and reshapes our view of physical perfection (and not just our backsides).
On the road to aging well, it also helps to have a few inspiring role models to light the way. While researching pro-aging topics for my columns in Michigan Prime, I've happily discovered a whole new world of female fashion bloggers who are rocking their late forties, fifties, sixties, seventies and beyond. I've only scratched the surface, but here's a short list of my favorites:
More than turquoise by Jamie Lewinger
Speaking of mature fashion bloggers, I have more great news: This week is the official launch of The Fierce 50 campaign, featuring 50 fashionistas from around the country, all over 50. Visit their blogs and you'll be treated to a celebration of gorgeous women who've mastered their individual styles and have plenty of tips to share with you.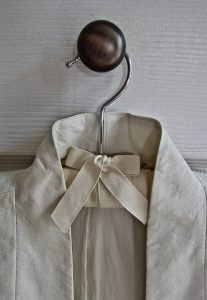 No matter how old we are, those of us who love fashion want to see ourselves mirrored in magazine spreads, ad campaigns, and fashion catalogs. We want to see clothing modeled on women close to our own age — in all shapes and sizes. Despite the fact that our demographic wields considerable spending power, we're consistently overlooked by most fashion editors and advertisers.
That's why I'm grateful for mature fashion bloggers. Flaunting beauty, courage, and confidence, they remind all of us that we, too, can be women of style as well as substance.
Last spring, I was invited to model in a local fashion show at Leon & Lulu in Clawson. As owner Mary Liz Curtin reminded the audience, her store proudly features "real women" of all ages and sizes in its popular quarterly fashion shows. Naturally, I was relieved to find that several of the other models were older than I am.
There was a palpable sense of excitement while we dressed backstage for the show. One of my fellow models confided that she was "a little nervous" about modeling for the first time at age 73. At the same time, she admitted, being in a fashion show had encouraged her to appreciate her appearance — including her trim figure and stunning gray hair.
Watching her strut down the runway ahead of me, I knew I wasn't the only woman she had inspired that night. The whole audience applauded and cheered.
________________
Top photo: That's me with my husband, Doug, both in our sixties. We're posing for HAP's Balanced Living magazine — our first cover shot.