"I prefer to explore the most intimate moments, the smaller, crystallized details we all hinge our lives on." ~Rita Dove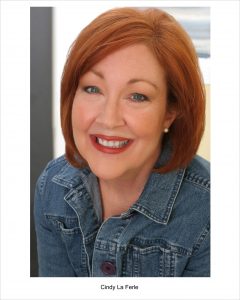 My journalism career began in 1984 when I left a job in reference book publishing to take a chance on freelance writing. With the goal of raising a family while working from home, I set up a makeshift office next to the laundry room in our basement. Luckily, several editors at my local daily paper, The Daily Tribune of Royal Oak, kept me busy writing weekly business profiles, community news, lifestyles features, and arts reviews.
Those assignments led to my regular Sunday "Life Lines" column in The Daily Tribune — a personal-experience column that ran biweekly, then weekly, for nearly 14 years. "Life Lines" won a First Place / Best Local Column award from Michigan Press Association's Better Newspaper Contest — a first for our newspaper at the time.
At the same time, I also worked (five years) as editor in chief of Innsider, a national travel magazine focusing on historic country inns and B&Bs. In addition to assigning stories for the magazine, I traveled throughout the U.S. to review small inns, restaurants and historic sites.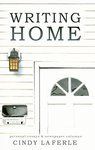 About my book
My essay and collection, Writing Home, marks its 12th anniversary this year. Written during the years I worked at home while raising my son, the book has been called "a love letter to home and family life." It includes 93 pieces that were previously published in national magazines and newspaper columns. In its first year of publication, I sold enough copies to donate a few hundred dollars of my proceeds to organizations serving the homeless in my community. Writing Home has been honored with several awards, including one fom Writer's Digest and another from Midwest Independent Publishers Association.
Magazines, anthologies, and more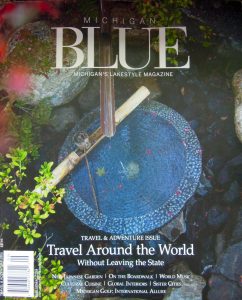 My features and essays have been published regionally in the Sunday Detroit Free Press, The Daily Oakland Press, The Detroit News, The Metro Times, Michigan BLUE, Observer & Eccentric Newspapers, as well as in national publications including The Christian Science Monitor, Mary Engelbreit's Home Companion, Better Homes & Gardens' Country Gardens, Reader's Digest, Victoria, Literary Mama, Guideposts/gift books, Chicken Soup for the Soul, and other national publications and anthologies. For five years, I wrote a monthly personal column on midlife and aging issues for Michigan Prime, a supplement to the Sunday Detroit Free Press. (Michigan Prime folded in June of 2017.)
As Writer-in-Residence for the Royal Oak Public Library, I've organized numerous local author programs and conduct free writing workshops for my community.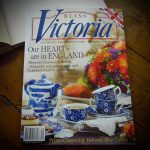 About my photography
My photography has been published in Country Gardens, Innsider, The Detroit News Homestyle magazine, Michigan Living, The Detroit Free Press, The Daily Tribune, Your Home & Lifestyle Magazine, Observer & Eccentric newspapers, and Rust Belt Rising (anthology). An interactive portfolio of my images can be viewed on Something Beautiful Every Day.
American Society of Journalists and Authors member
Detroit Working Writers member
~Please note that I use this blog for professional purposes only. I blog about my personal life several times weekly on "Things that make me happy" ~
______________________________________
Local readers: Writing Home is available at Yellow Door Art Market in downtown Berkley.