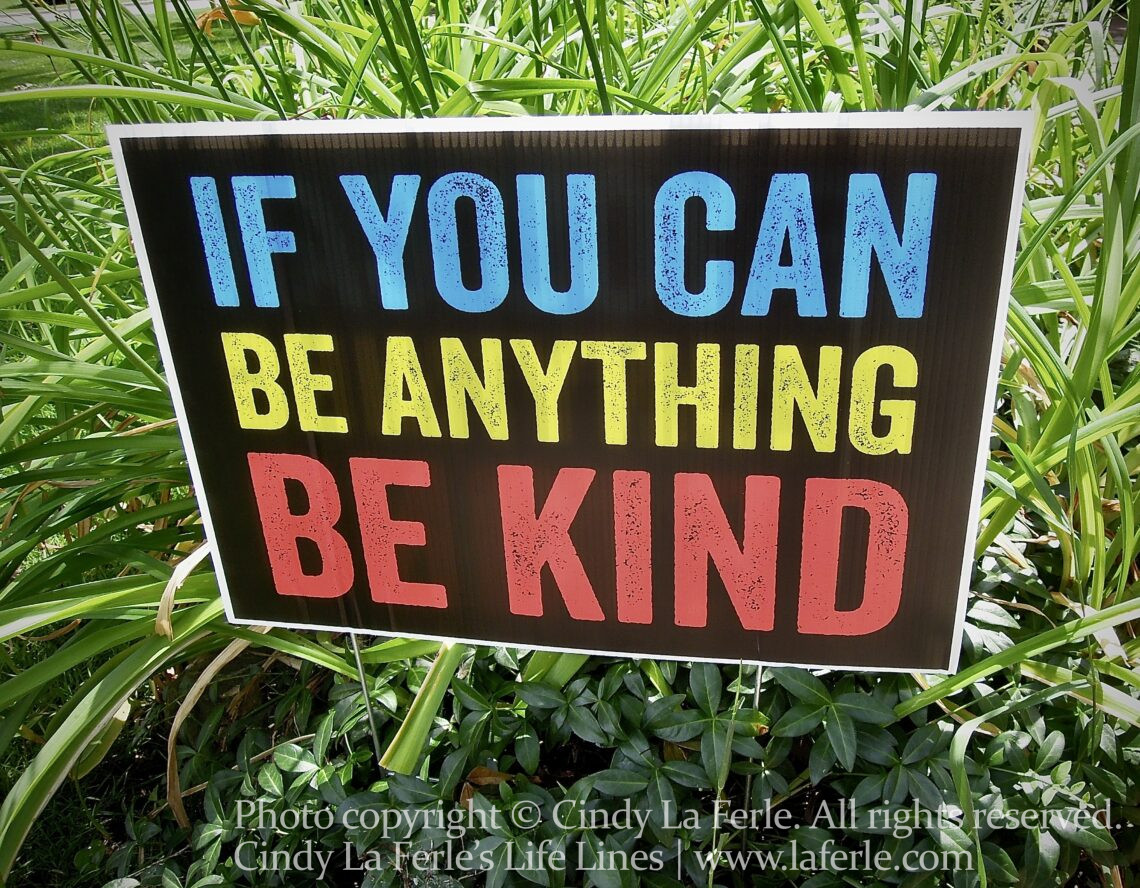 "A part of kindness consists in loving some people more than they deserve." —Joseph Joubert
It's so easy to be kind to like-minded friends and others who are nice to us. Yet the true test of our character is how we treat the folks who aren't members of our fan club — especially those who hurt us or disagree with our views.
Along those lines, today's photo shows my new lawn sign. I think the message is a breath of fresh air in today's vicious political climate. Regardless of what's on the ballot or who's running for office, the sign reminds us that kindness is a bipartisan choice we can make every day. ~CL
Please feel free to share "Life Lines" with others. You'll find social media sharing options in the lower right corner of each post on the blog.