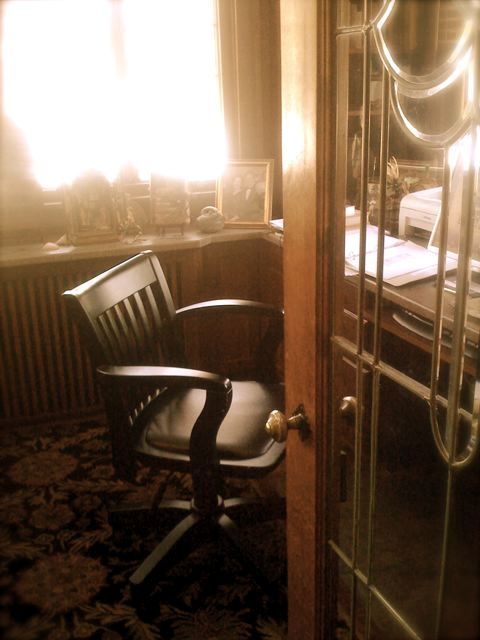 "Let her have a chair, her shadeless lamp, the table." — Jane Hirshfield, "The Poet"
The pandemic has changed the way most of us work. Today, "working from home" is no longer just a temporary option for parents of young kids. More than ever, we all need a safe workspace where we can be productive and creative — whether it's the kitchen table, a home office in the guest room, or a studio in the basement.
The following poem is another favorite of mine, reminding me of my early years of motherhood and the challenges of starting a writing career at home. (I scheduled my deadlines around nap time or school drop-offs.)  Here, poet Jane Hirshfield shares her personal yet universal vision of "a room of one's own." –– CL
The Poet
By Jane Hirshfield
She is working now, in a room
not unlike this one,
the one where I write, or you read.
Her table is covered with paper.
The light of the lamp would be
tempered by a shade, where the bulb's
single harshness might dissolve,
but it is not, she has taken it off.
Her poems? I will never know them,
though they are the ones I most need.
Even the alphabet she writes in
I cannot decipher. Her chair —
Let us imagine whether it is leather
or canvas, vinyl or wicker. Let her
have a chair, her shadeless lamp,
the table. Let one or two she loves
be in the next room. Let the door
be closed, the sleeping ones healthy.
Let her have time, and silence,
enough paper to make mistakes and go on.
—Reprinted from The Lives of the Heart, by Jane Hirshfield; HarperPerennial; 1997
Photo by Cindy La Ferle