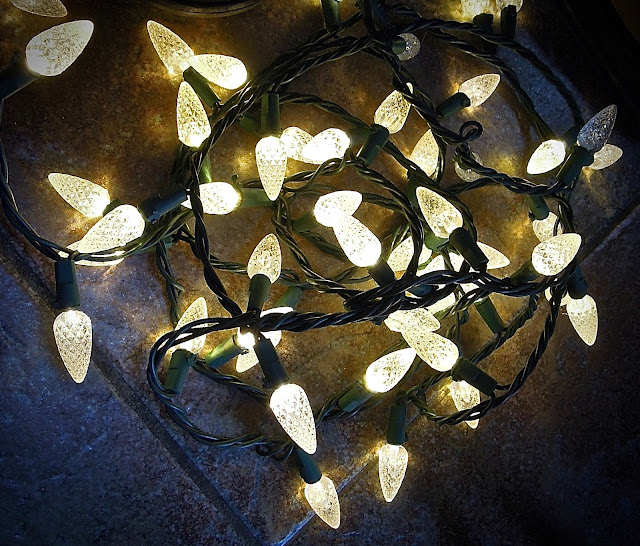 "Instead of fighting the darkness, you bring the light." ~Eckhart Tolle
Several of our neighbors have taken down their outdoor holiday lights. Some packed them up and put them in storage on New Year's Day, following some obscure law that requires us to hunker down in darkness as soon as last year's calendar hits the recycle bin. Blocks of homes that once displayed a dazzling array of colorful lights have gone dark again — as if the carnival suddenly packed up and left town.
In my view, neighborhoods and shopping districts aglow with holiday lights are, pardon the pun, one of the highlights of winter — a season that doesn't offer much else to love. Walking our dog on bitter January nights, I appreciate the folks who've kept their holiday lights on. I get a lift from the residual glow of holiday cheer.
So, it looks like we're in for another long, dark winter of brutal weather and coronavirus confinement. We could use a glimmer of hope. And while I don't plan to leave our Christmas lights up until Easter, I've asked my husband to please keep them out just a little while longer. ~Cindy La Ferle
Photo by Cindy La Ferle