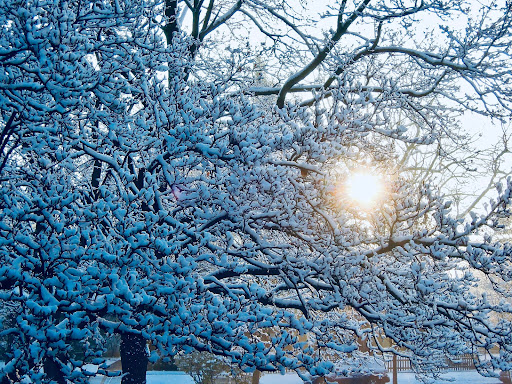 Coping with the Christmas blues?
"Behind the polite smiles and greetings people give you, some are hurting and lonely. We can't always see people's pain, but they can always feel our kindness."
~Marc & Angel Hack Life
The winter holidays have arrived. Christmas carols play nonstop, advertisers urge us to keep on shopping, and everyone's asking, "What are you doing for the holidays?" But what if you're grieving a death in the family or facing other difficult changes? That's why I'm revisiting a "Holiday Blues" feature I wrote for Metro Parent a few weeks before the pandemic. It includes advice from a psychologist who specializes in grief and loss. You can read it here.
Photo: Cindy La Ferle