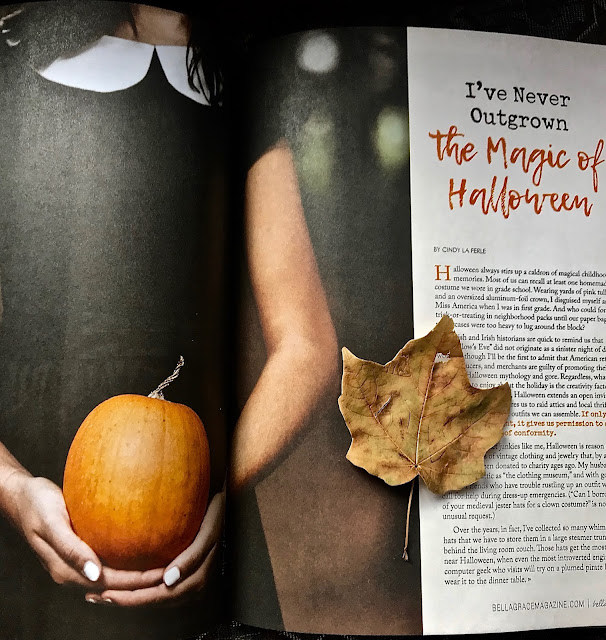 My essay in the Bella Grace Autumn issue
Bella Grace has been a sanity saver throughout the pandemic. It's the first magazine I reach for when I want to calm down, escape the hard news, and tune out the white noise around me. I often refer to it as a grown-up picture book, with dreamy images that never fail to transport me to another place and time.
So, you can imagine how thrilled I was to get my work published in the Autumn 2021 issue . My essay, "I've Never Outgrown the Magic of Halloween," is featured in a four-page spread with evocative photography by Melanie DeFazio and Lexia Frank. I've never been more pleased with the presentation of my work.
Bella Grace, published quarterly, is available at Barnes and Noble, Books-A-Million, and many other bookstores. The article isn't available to read online — but I hope you'll treat yourself to a copy of the Autumn 2021 issue. If you missed it on the newsstands, back issues of Bella Grace can be ordered anytime on the publisher's website. ~Cindy La Ferle