"Guard well your spare moments. They are like uncut diamonds. Discard them and their value will never be known. Improve them and they will become the brightest gems in a useful life." ~
Ralph Waldo Emerson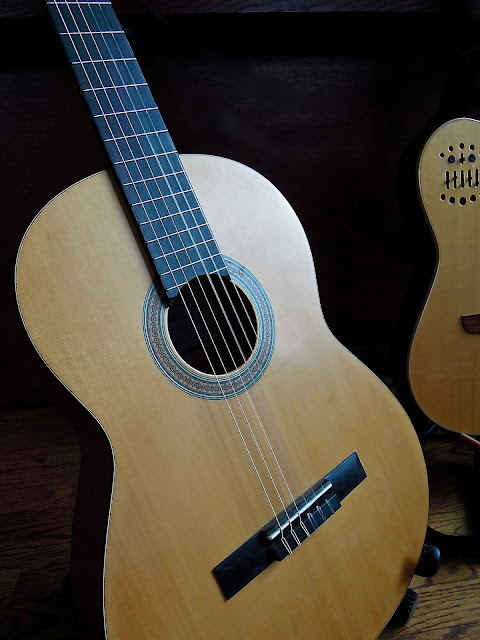 Doug's guitars / Cindy La Ferle

It's Labor Day, the official launch of the new school year and the unofficial end of summer. According to Wikipedia, the weekend holiday "honors the American labor movement and the contributions that workers have made to the strength, prosperity, laws and well-being of the country."

Ironically (or maybe not), many retail stores and supermarkets in my community are still open today — so a lot of workers don't have the day off. For those who are lucky enough to be on vacation today, Labor Day is a celebration of leisure time.

I once read that how we spend our free time defines who we are. I worked at a couple of office jobs in publishing after college, but I've worked at home as a writer ever since my son (now grown and married) was in kindergarten. While I've always believed that working at home is a privilege, there were times when the boundaries between my work, my family, and my leisure time were blurred.

My husband, an artist, spends his free time playing music. I know he's not working on a business project or an art piece when I hear him strumming one of his guitars upstairs in the studio.

Whether I'm losing myself in a great book, riding my bike, working in the garden, or walking my dog, I'm more relaxed when I can turn off the chatter inside my head. Even if I can't leave town for a longer vacation, bookstores and nature trails serve as mini escapes for me.
How about you? How are you spending your spare moments?