It's hard to believe that Something Beautiful Every Day — my year-long "creative challenge" — has reached the halfway mark this month. So far, I've posted 189 original photos with quotations, and the new blog has logged more than 31,000 page visits from viewers in 10 countries since it went live in April.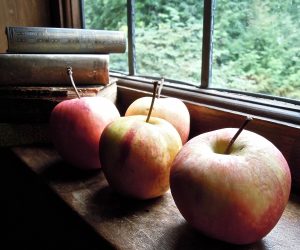 I appreciate all of the subscribers and visitors who've been waking up with me every day. Knowing you're out there gets me out of bed very early each morning — and I look forward to sharing a new post with you before I start brewing my coffee. Your encouraging emails have meant so much to me.
Something Beautiful Every Day began on a gloomy day in March — and it has turned out to be the most enjoyable creative project I've ever attempted. After spending more than 30 years writing feature articles, memoirs, and personal essays, I've felt the need for a creative change — a different way to tell stories and share ideas.
As photographer Jan Phillips wrote: "Photos are our autobiography, a way of telling who we are."
Inspired by Bella Grace magazine, I challenged myself to pair an original photo with a thought-provoking quotation every day for a year. Describing the project to a friend recently, I realized the daily photos I've posted are far more intimate than anything I share on social media networks. These images document the little things I treasure at home, gardens I've tended, dear pets who share my home, and places where I find inner peace. The quotes have special meaning to me as well.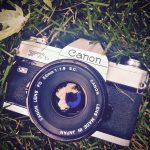 At first, I shared Something Beautiful Every Day with just a handful of close friends. But in June, a newspaper columnist encouraged me to add a subscriber option and open it up to everyone. Since then, it's been featured in The Detroit News Homestyle magazine, HAP's Balanced Living magazine, and was recently endorsed by Beaumont Hospital's Sharing & Caring breast cancer support group as a "positive and inspirational resource."
The project will end in mid-March of 2017 — one year after its launch.
Meanwhile, it's already autumn, my favorite time of the year! I'm always moved by the rich, brooding palette of the season — and my images and quotes will reflect that in the weeks ahead. Thanks again for spending this year with me.
To view Something Beautiful Every Day or subscribe to the blog, please click here.
Photos above: Copyright 2016 by Cindy La Ferle