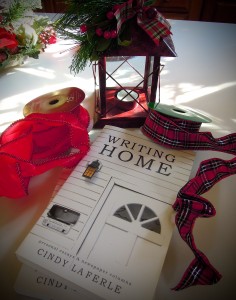 Need a last-minute, affordable gift this Christmas?* My essay collection, Writing Home, is available on Amazon or can be purchased locally (in Berkley, MI) at the Yellow Door Art Market, where you'll find lots of Michigan-made gifts and books.
Now in its 2nd edition, Writing Home won several awards for creative nonfiction, including one from Writer's Digest. It's a large collection of my favorite published pieces — inspirational, feel-good stories about home, family, and life itself. It's now available in both print and Kindle editions. Over the past 10 years, several hundred dollars from the profits of my book sales have been donated to organizations serving the homeless in my community.
Wishing you a wonderful, meaningful holiday season this year!
*With apologies for the shameless plug.