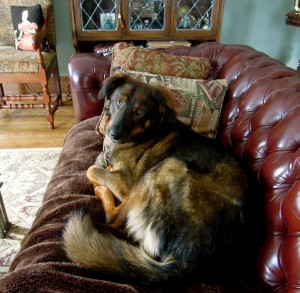 "Once you have had a wonderful dog, a life without one is a life diminished," wrote Dean Koontz.
I was a contented "cat person" for more than three decades, owning at least two adorable felines at a time. So I never realized something was missing from my life — though I'd always entertained fantasies of adding a large dog to our family … someday.
As a new dog owner at 60, I've had a lot to learn. But I'm totally smitten with Coco, the beautiful shepherd-collie we adopted last fall, not long after my mom died. In this month's Michigan Prime column, I had a little fun with the topic, and shared several life lessons I've learned from Coco. Watch for the print edition in your Sunday Detroit Free Press, or flip to page 5 to read it online.