When you are aware of all that has been given to you, in your lifetime and the past few days, it is hard not to be humbled, and pleased to give back." — Anne Lamott, from Help, Thanks, Wow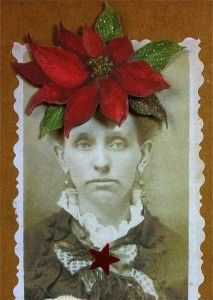 Wonder of wonders, I've made it halfway through December without suffering the pre-Christmas blues.
Which is no easy feat for someone who typically breaks into tears when she hears "I'll Be Home for Christmas" on the radio. I've written about my seasonal depression in previous columns and posts, so I won't list all the reasons for it here.
Besides, Christmas blues are hardly uncommon these days. Television commercials promoting holiday excess and family unity seem downright cruel to anyone enduring the loss of a job or a loved one. Meanwhile, the pressures to overspend, overeat, and make merry can feel as weighty as the chains wrapped around Jacob Marleys ghost.
"The discordance between our expectations of happiness and the emotional realities of the holidays is a major reason for the high incidence of depression at this time of year," notes Dr. Andrew Weil in his latest wellness guide, Spontaneous Happiness. 
Every year, my husband, Doug, offers nearly the same advice: "Lower your holiday expectations." But more than anything, I've discovered that getting over myself — and honoring the true meaning of holiday giving — is the sure cure for my annual "fa-la-la" funk.
For several hours, I felt that same little rush of hope and goodness I feel every time I stuff an extra bill into one of the Salvation Army's red kettles at the grocery or the post office."
For starters, Doug and I decided, early on, that we'd volunteer several hours to a local cause or organization we support.
Since Doug is on the board of South Oakland County's Boys & Girls Club, we both signed up to help the Club with one of their annual holiday projects last Saturday — filling 300 boxes of food for local families and seniors.
The work wasn't too strenuous — at not least the part I did — but the rhythm of building and packing cartons in an assembly line with fellow volunteers refueled my sense of community as well as my sagging Christmas spirit.
Whenever I get involved in a project like this, somehow I end up meeting a person who senses I need this type of wake-up call.
While packing cartons for the Christmas food drive, for instance, I chatted with another volunteer who told me she "grew up at the Club" during a rough childhood. She shared parts of her life story as we loaded our cartons with juice, rice, and cereal. "The Boys & Girls Club saved my life — and that's why I'm working here with everyone today," she told me.
And so, for several festive hours last Saturday, I felt that same little rush of hope and goodness I feel every time I stuff an extra bill into one of the Salvation Army's red kettles at the supermarket or the post office. And I understood, once again, that this was the holiday spirit I couldn't purchase at the malls.
Of course, I'll continue to send donations to causes that speak to my heart, and, when time allows, I'll make a few of my own gifts. But over the next couple of weeks I'll be looking for other opportunities to roll up my sleeves and work for Christmas charity. In the meantime, I just might break into a chorus of "Deck the Halls."
______________
For additional tips on handling holiday depression, stress, and emotional overload, check out this helpful article by Dr. Robert Saieg. (Special thanks to my friend Ruth for sharing the link on Facebook.)
— Top photo: original greeting card collage by Cindy La Ferle —