Autumn is coming with its days of gold, its days of reverie and of you—oh, such delightful hours that my heart burns within me at the anticipation."~Byron Caldwell Smith, in a letter to Kate Stephens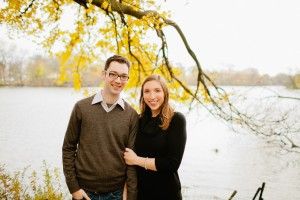 Autumn is a time of intense beauty and change — one of my favorite seasons. This September, in particular, will be a milestone for our family. Nate and Andrea are getting married at the end of this month, and we're all shifting into high gear for the busy weeks ahead.
There are so many details in need of attention. Though I don't have half the responsibilities of the bride's mother, I have a list of things to do. Doug and I will soon finalize the flowers and our menu for the rehearsal dinner, for starters, and I'll be selecting music for the bagpiper who'll pipe us out of the church after the wedding ceremony. I also need to schedule my mother for a fancy hairdo and a manicure — in addition scheduling to my own.
In the midst of it all, my mother's dementia is progressing. More changes to consider. While I was on a short vacation in Glen Arbor this week, I got three phone messages from the assisted living residence where Mom is staying. Apparently Mom had a series of anxiety attacks and wanted me to return home to take her to the hospital. Luckily, the nurse was able to get the attacks under control — and I was able to stay in northern Michigan for another two days.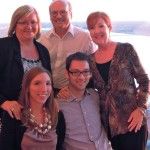 All of this is a long way of explaining why I won't be blogging or visiting Facebook as often as usual. For now, I'm focusing my attention on becoming part of a wonderful new family and gaining the dearest daughter-in-law ever.
Lately I've felt compelled to step back and take a deep breath; to savor it all privately. I want to pull down the old photo albums that documented the whirlwind days and years that brought us to this moment, then exhale a silent prayer of thanks. And in the days ahead, I look forward to gathering again with longtime friends, dear neighbors, and family members who've watched Nate and Andrea grow up and shared so many rich memories with us.
A son's wedding is one of life's most beautiful changes …. and I'm unable to put my feelings into words just yet. Wishing all of you a lovely fall season! — Cindy La Ferle