This article was originally published in Michigan Prime, in November 2015.
Your memoir may be the most valuable treasure you leave for your loved ones. Heres how to get started…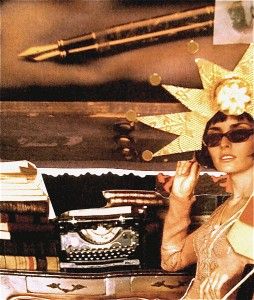 Ill never forget a certain elderly gentleman who showed up at one of the first memoir writing classes I taught at a local senior center, many years ago.
Under each arm he carried a large grocery bag stuffed with old letters, sepia-toned photos and leather-bound journals. When it was his turn to introduce himself to the class, he announced that he hoped to turn the contents of the grocery bags into a "national bestseller." Then he turned to me and asked if I would look through all the materials and "ghost-write" his memoir. (As I discovered in subsequent workshops, this kind of request wasn't at all unusual. I had to learn to say "no" as gently as possible.)
For starters, I explained that I wasnt a biographer – and that nobody else can write our memoirs for us. And I wasn't in the business of editing or ghostwriting. But I promised to help guide him through the process during our time together in the class.
Written by heart — in our own words — our memoirs probably wont top the bestseller lists. But they could be the most valuable legacies we bequeath to our loved ones. Luckily, the gentleman with the grocery bags had saved plenty of evidence of a life richly lived. All he needed was the time and the discipline to spin it into a readable story.
Memoir defined
Whether your goal is to pen a book-length memoir or a few personal essays, its essential to understand the difference between autobiography and memoir.
"Memoir isnt the summary of a life, its a window into a life, very much like a photograph is selective in its composition," William Zinsser explains in On Writing Well: An Informal Guide to Writing Nonfiction (Harper Perennial).
In other words, your autobiography would document your entire life, starting with, say, your first memory of nursery school and chronicling events up to the present. A memoir, on the other hand, would focus tightly on a peak experience or turning point, starting with, say, the brittle November afternoon your father was diagnosed with Alzheimers, or the day you quit your office job to work at a rodeo.
Mining your buried treasure
Like the man with the grocery bags brimming with souvenirs, most new memoirists are overwhelmed by the thought of choosing which stories to share – or where to begin. The following tips usually subdue their fears and help plow through writers block at various points along the way.
Silence your inner critic and write freely. Your first order of business is to get words on paper or on the computer. Worry about editing and packaging the final product after youve written a first draft. (See #8.)
Take small bites. Start with a series of short personal essays, each on a different experience. Gathered together, these could be expanded as chapters in your book.
Be a family archaeologist. Unearth old memories while exploring keepsakes and heirlooms. Choose one item, then write about how you acquired it and what it means to you.
Get cooking. Use a family recipe as a prompt and write the memories it stirs. My Scottish grandmothers shortbread recipe, for instance, is redolent of her old-country proverbs and family gatherings.
Brush up your interview skills. Talk with elders in your family, asking them to share anything from a favorite love song to war stories.
Use sensory detail and proper names. Turn to family photo albums if you need visual reminders of former homes, cars, and clothing styles.
Avoid aimless rambling, no matter how poetic. Your memoir will be more engaging if it imparts wisdom or a life lesson. Let your stories reveal who you are.
Read published memoirs; observe how other writers craft their work. Ask your librarian for recommendations.
Polish your gems. Proofread your final draft to catch errors of fact, spelling or grammar. Show your work to friends or family members if youre worried about getting stories straight.
The ultimate reward
Once youve committed a few memories to the page, youre entitled to feel proud of your accomplishment. Keep writing.
As memoirist Mary Karr notes in her new book, The Art of Memoir (HarperCollins; $31), it takes courage to share our true experiences: "None of us can ever know the value of our lives, or how our separate and silent scribbling may add to the amenity of the world, if only by how radically it changes us, one by one."