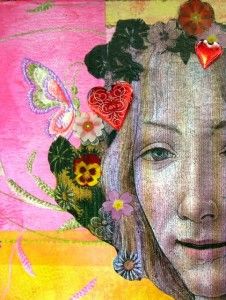 The old proverb, "Beauty is as beauty does," assumes a whole new meaning for women of a certain age. 
Apparently, we've got a lot of work to do. Pick up any women's magazine and you'll notice the terms "anti-aging" and "age-defying" are used to market products to girls who've barely graduated from high school. In television ads, surgically altered actresses tout the wonders of lifting serums and other "miracle" creams.
We get the message: Aging is shameful and must be fought at any cost.  She who looks youngest wins.
The anti-aging movement has spawned a new crop of books addressing the "surgery vs. product" faceoff.
"Both the subliminal and obvious messages of the beauty trap are designed to make you dissatisfied with your looks — and to make you go to great lengths and expense to change them," notes celebrity dermatologist Dr. Harold Lancer in Younger: The Breakthrough Anti-Aging Method for Radiant Skin (Grand Central; $27).  "That being said, there is nothing wrong with wanting to improve your appearance."
Lancer advises women to focus first on skincare and nutrition, reserving dermal fillers or cosmetic surgery as a last resort.
French mystique
Years ago, I swore I'd never waste a minute worrying about under-eye bags or any other flesh that was starting to head south.  I promised to age gracefully; to make peace with the inevitable march of time and the pull of gravity.
I was kidding myself. Today, my medicine cabinet proves I've become another foot soldier in the war on wrinkles. Armed with an arsenal of products, I'm constantly battling the encroaching lines on my face.
Of course, expensive creams are easier to justify than cosmetic surgery. While fillers and facelifts have gone mainstream, there's still a feminist stigma attached to "getting work done" — especially if you end up looking like an homage to Joan Rivers.
"Cosmetic surgery all over the world is becoming almost a religion, and many people worship at the doctor's office till they are stretched like a too-tight blouse and bear frozen smiles," writes Mireille Guiliano in her new book, French Women Don't Get Facelifts (Grand Central; $25).
Guiliano reminds us that mature women are still considered sexy in France – and that cosmetic surgery isn't as popular there as it is in America. French women might "partake in a little Botox or another filler," Giuliano reports. But for the most part, she says, they rely on good skincare and cleverly tied scarves to enhance their seasoned beauty.
A second look
Sadly, miracle creams really don't work miracles. This morning I caught a glimpse of my tired reflection in the bathroom mirror, and for a moment I considered booking my first Botox treatment. Then I felt guilty for being so hard on myself.
Yes, there's more work to be done.
For starters, we all need to stop judging the cosmetic choices of other women. At the same time, I believe each of us should choose carefully, whether we opt for a facelift or fillers, or simply settle for an attitude adjustment.  And short of moving to France, we must keep challenging our own culture's ambivalent views on aging.
As Dr. Lancer notes in Younger, "True beauty is being the best you can be in all aspects of your life." Beauty is as beauty does.
 Original artwork by Cindy La Ferle; collage with borrowed detail from Botticelli's Primavera.