Posted on March 10, 2014
Filed under Columns & essays | 2 Comments | Email This Post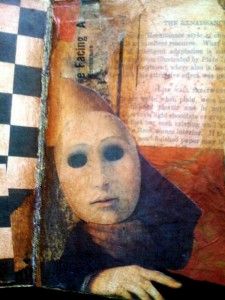 We've come a long way, baby, yet our culture still honors youth and beauty over wisdom and experience. For most women, learning how to accept our changing faces and bodies is one of the toughest challenges of maturing. My column in the March issue of Michigan Prime (delivered with your Sunday Detroit Free Press) focuses on the debate over cosmetic surgery (and "anti-aging" products) and spotlights two new books on the topic. Please click here to read the online edition, and flip to page 15 in the Detroit/Wayne County edition.
Artwork by Cindy La Ferle. To view more, please click here. 
Comments



Recently Written

Categories

Archives

Links

Welcome

If I had to state my philosophy in a nutshell, I'd borrow this gem from M.C. Richards: "All the arts we practice are apprenticeship. The Big Art is our life."


Focusing on lifestyle topics, I've freelanced for dozens of regional and national publications since 1984. Metro-Detroit readers know me best through my Sunday newspaper columns, which ran 14 years in The Daily Tribune and won a Best Local Column award from the Michigan Press Association.


Putting a fresh spin on midlife issues, I currently write a monthly "Life Lines" column for Michigan PRIME, delivered with Sunday editions of The Detroit News and Free Press. Whether you're facing a new empty nest, caring for elderly parents, or happily reinventing yourself after age 55, I'm writing "Life Lines" with you in mind.


My essays and features have been published and syndicated in many widely read publications, including, Reader's Digest, Better Homes & Gardens, Country Gardens, The Detroit News & Free Press, Victoria, Writer's Digest, Mary Engelbreit's Home Companion, Literary Mama, Spirituality and Health, The Christian Science Monitor. Several of my essays are included in popular anthologies.


My collection of short essays, Writing Home highlights the years I worked at home as a family columnist while raising my son. Awarded several prizes for creative nonfiction, the book is a love letter to home and family life. Now in its second printing, Writing Home is also available on Kindle.


When I'm not writing in my home office, you'll find me in the art studio above our garage. My shrines and mixed-media assemblages have been featured in national publications and in juried art exhibits throughout southeast Michigan. And when I'm not here in Royal Oak, you'll find me in on the west coast of Michigan, working with my family on our historic Frank Lloyd Wright home on the St. Joseph River.




Connect with me on LinkedIn

Original material and photographs on this site are protected by copyright and cannot be reproduced without permission.

_____________