I have never had so many good ideas day after day as when I worked in the garden." — John Erskine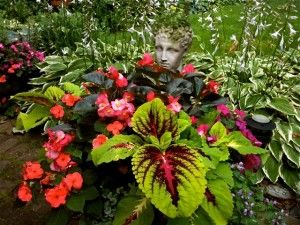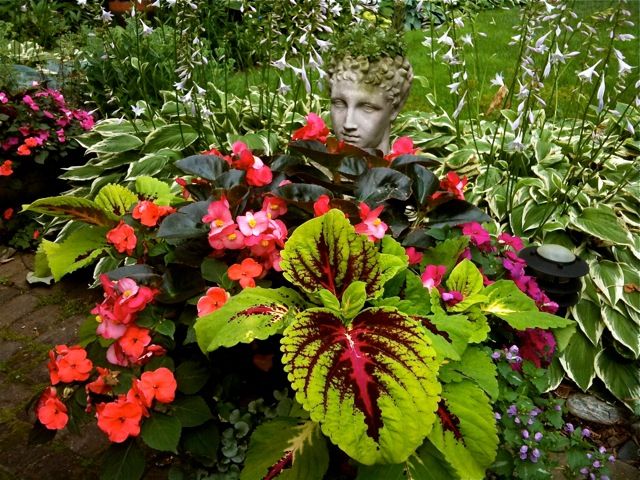 My favorite summer pastime is working outside in my garden — a pastime that inevitably leads me back to the keyboard in my home office. The following gardening essay was published in 2009 in At Home in the Garden, an illustrated anthology of garden writings. Â 
Trowel and Error
After all these years, I still can't muster the nerve to call myself a real gardener. Real gardeners know that a garden is an ecosystem as well as an art form. Real gardeners spend hours studying seed catalogs, and can identify every plant in the nursery by its botanical name. Always victorious in the battle against slugs, real gardeners stay attuned to nature's early warning signs and know exactly what to do when leaves turn yellow.
A real gardener I am not — but I'm getting there.
Gardening as a metaphor for living is a cliché as old as the Gardens of Versailles. But I just turned fifty this year, and it occurs to me that plotting my life's course has been as tricky as maintaining the perennial beds I started a few years ago. My garden has provided clues along the way.
A Midwest native, I've always lived in established neighborhoods with mature trees, so I've had to seek out plants that will tolerate plenty of shade and depleted soil. Even now, I'm still experimenting, still trying to get it right.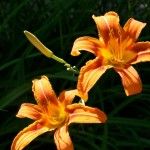 Bob and Jane, my elder neighbors across the street, have watched my green experiments from their porch and offered advice. They often catch me watering a newly transplanted hosta or puttering around the herb beds in my pajamas on sunny mornings. Returning from vacation one summer, they brought me a ceramic garden marker that reads, "Gardens grow by trowel and error," which pretty much sums it up.
In my early years of home ownership, I followed a much safer path.
Back then, I planted only what a master gardener would call "amateur annuals." In my own defense, I was trying to raise a child while working at home. I wrote shorter newspaper articles — never had the nerve to start a novel — and barely had time to fuss with a potted geranium, let alone a crop of needy, exotic perennials.
I was also a house-proud perfectionist, always worried that I'd be judged by my foliage and found inferior. Afraid of taking risks, I aimed for an instant gratification garden – a showy but conventional patch that didn't require much care. But now that I'm more adventurous and, well, less pot-bound, I'm finally reaping the rewards of an unruly perennial garden.
For starters, a struggling peony I planted three years ago produced several crimson flowers for the first time this spring. The blooms are gone, but I'm still gloating.
By nature I'm not a patient person. I hate waiting in line and sometimes I'm too fidgety to meditate. But my stalled peony bush taught me a crucial life lesson: There are times when the best plan of action is to wait and see what happens. Seeds germinate and flower on their own schedule, and natural processes can't be rushed. (Like that novel I want to start.)
Last year, in fact, I had almost given up on the poor peony and was ready to move it, which would have been a big mistake. Like me, it was just a late bloomer that needed a little more time, and faith, to take root.
For a day or so, I was tempted to cut those gorgeous peony blooms and bring them indoors to enjoy in a crystal vase. But since I'm still a show-off, I left them outside for all the neighbors to admire.
_______________
–Essay and photos by Cindy La Ferle. Please click on each photo for a larger view. "Trowel and Error" is also reprinted in Writing Home, a collection of personal essays on home and family. —